Clinical Trials
Pancreatic and lung cancer clinical trials are currently open for patient enrollment at Vita Medical Associates, P.C.
Tumor Treating Fields (TTFields) is a non-invasive regional treatment, which has been demonstrated to prolong survival in a Phase 3 study in newly diagnosed glioblastoma. In 2019, the FDA approved the NovoTTF-100L™ System in combination with chemotherapy for the treatment of malignant pleural Mesothelioma.
The TTFields device is currently being tested in combination with standard of care chemotherapy in clinical trials for locally advanced pancreatic adenocarcinoma and stage 4 non-small cell lung cancer.
NovoCure Panova-3 Pancreatic Cancer Study
https://www.novocuretrial.com/panova/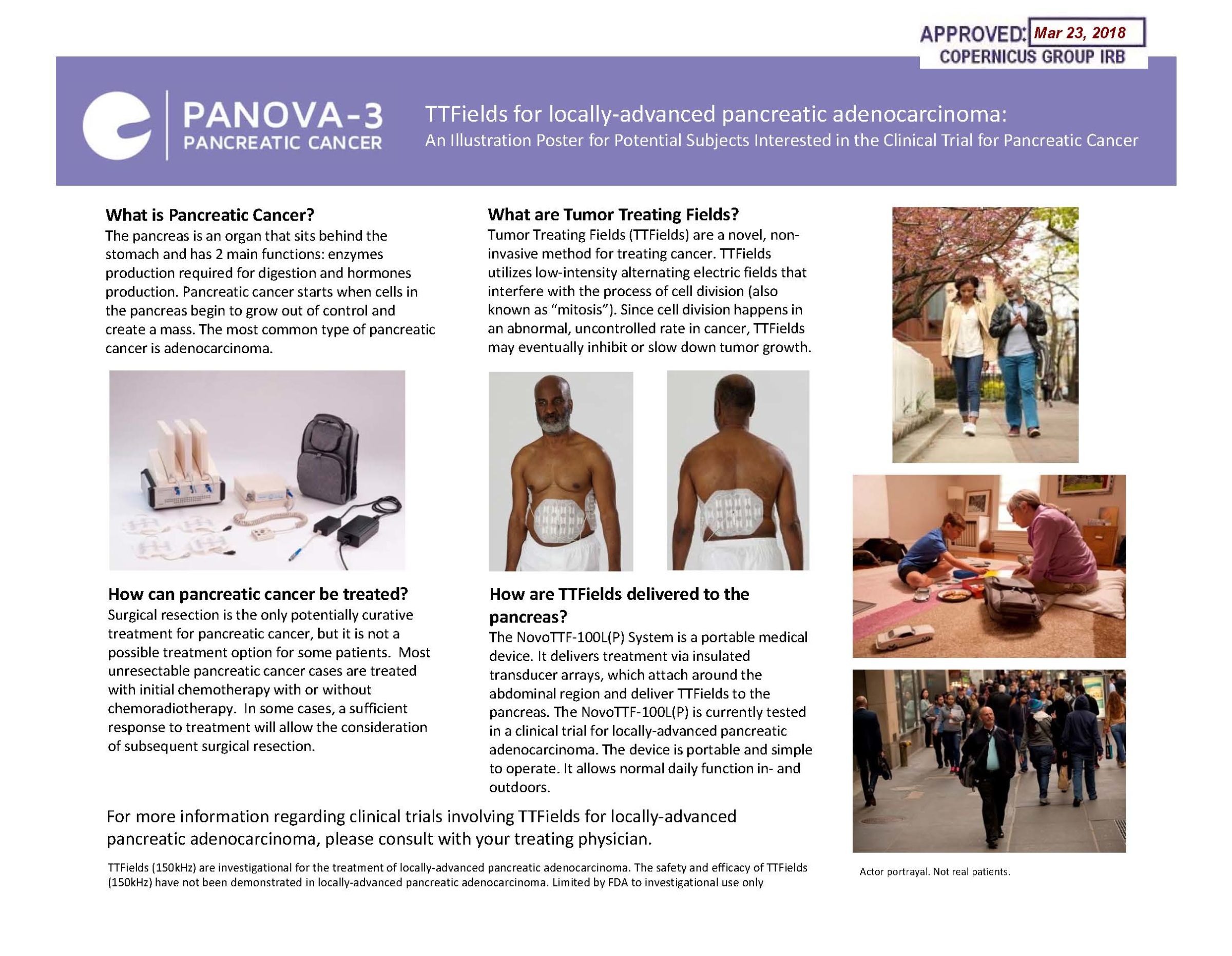 NovoCure Lunar Lung Cancer Study
https://www.novocuretrial.com/lunar/living-with-ttfields/